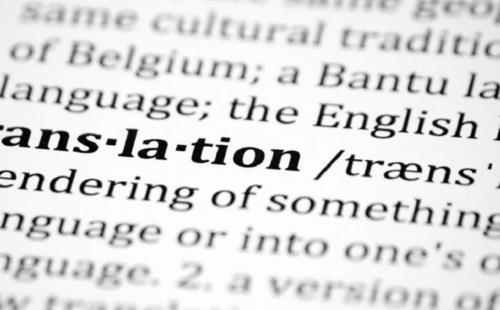 Eugene Serebryany (YC '11): Though my doctoral and postdoctoral work has been in protein biochemistry and biophysics, I have also continued to translate. The Literary Review published my six-years-in-the-making translation of Alexander Blok's Twelve in 2019. And the prior year AGNI published my translation of Tsvetaeva ("Sunrise on the Rails"), as well as an interview in which I was asked – of all things – about Friedrich Schleiermacher's concept of "foreignizing." (That brought all the memories of the Yale workshop right back.) It is still one of the "Featured" interviews on their website:  https://agnionline.bu.edu/blog/radical-sacrifices-three-questions-on-translation-with-eugene-serebryany
Lucas Zwirner (YC '13): My translation of Elias Canetti's The Profession of the Poet is forthcoming in a new edition of Canetti's writings from FSG (edited by novelist Joshua Cohen). The piece was initially done for Peter Cole's seminar, and led to a long senior thesis on Canetti (which won a few prizes at Yale). I also founded and continue to edit the ekphrasis series at David Zwirner Books which publishes lots of ekphrastic writing in translation. Please be in touch if you are working on anything at the intersection of art and literature—it might be perfect for this series!
Orlando Hernández (YC '13) I've been making tap dance and theater work that explores colonialism and diaspora in the Caribbean, engaging with European texts and (mis)translations as one of my ways into these complicated histories. Since 2016, I've worked as an actor, choreographer, and translator for Teatro en el Verano, a collaboration between Trinity Repertory Company and Rhode Island Latino Arts that brings free bilingual plays to communities around the state. I was a 2019 recipient of the Rebecca Blunk Fund Award from the New England Foundation for the Arts.
Eric Fishman (YC '14) received a grant from the government of Martinique for a two-month translation residency to collaborate with the poet Monchoachi (spring 2019). The first poems from the resulting collection have recently been published in Asymptote, with another handful coming out in Two Lines this spring. Eric's book of poems by André du Bouchet will be published in May 2020 by Bitter Oleander Press (with Hoyt Rogers); excerpts were recently published in AGNI and Exchanges, among other journals.
Gwendolyn Harper (YC, '15) was recently awarded a 2020 National Endowment for the Arts Literature Fellowship to translate the crónicas of Chilean writer Pedro Lemebel. After graduating from Yale, she went on to receive an MFA in fiction from Brown University, and has published both essays and translations in Poetry, Public Books, Latin American Literature Today, and Two Lines. She is also working on a novel.
Austin Carder (YC, '15) is a PhD candidate in Comparative Literature at Brown University. His dissertation considers theories of language and translation in the work of Walter Benjamin and Theodor W. Adorno alongside the self-translations of Samuel Beckett. He translates poetry from the French, including that of Henri Michaux, Georges Schehadé, Ghérasim Luca, and Alain Bosquet.
Theo Ellin Ballew (YC '15) directs ORAL.pub, a bilingual online literary journal she founded to publish websites that act as literature/art. Since 2017, ORAL.pub has published 24 websites, all of which appear in both English and Spanish, thanks to spectacular guest translators. Theo is finishing her MFA at Brown University, where the habits of translation remain vital as she investigates both mobile and static language. Her writing has been published in several small journals and shown in spaces around the world.
Adam Mahler (YC '17) is the recipient of a 2017-2018 Fulbright Research Fellowship. His Fulbright project, a translation of Luso-Macaense poet Camilo Pessanha's Clepsydra—an early version of which won Yale's  2014 Richard Maxwell Award for Translation— will be published by Tagus Press (University of Massachusetts Amherst), with notes and a preface by K. David Jackson. Additionally, Adam's article "Caeiro, Khayyám, e a Poética da Indiferença," adapted from his Yale College undergraduate thesis on Ferando Pessoa, was recently featured in the anthology Fernando Pessoa e Cia. Não Heterônima (Editora Mundaréu, São Paulo, 2019). Currently residing in Lisbon, Adam will return to the States to pursue a doctorate in Romance Languages and Literatures in the fall.
Aidan Kaplan (YC '17) was awarded second prize in the American Association of Teachers of Arabic's 2018 Translation Contest for his translation of "The Defendant," from Syrian author Zakaria Tamer's 1970 collection Thunder. He began working on this short story in Peter Cole's seminar, Practice of Literary Translation, in the spring of his senior year at Yale, and he is currently working on translating Thunder in its entirety.
Ariadne Lih (YC '17) maintains an active freelance career as a writer and translator on music in addition to her work as a classical soprano. Her clients range from major organisations such as the Orchestre symphonique de Montréal to Quebec-based ensembles and individual performers and scholars. She has translated more than 75,000 words from French to English since she began her freelance translation work in 2015. She is also one of three co-translators and editors for the English edition of André Schaeffner's Origine des instruments de musique, now available as an eBook and scheduled to appear in print in March 2020.
Pamela Weidman (YC '17) After graduating from Yale University in 2017, I worked as an editorial associate at Princeton University Press, where I project managed the translation from the French to the English of Michel Pastoureau's Yellow: The History of a Color. This past fall, I began a PhD program in English literature at the University of California, Berkeley, where I am studying twentieth-century literature and film. I recently completed a research project on Jorge Luis Borges's Spanish translation of Virginia Woolf's Orlando: A Biography, and I plan to continue incorporating the study of translation and adaptation in my graduate work.
Julia Powers (YGS '19) In the past year, I received a Pen/Heim Translation Grant and a NEA Translation Fellowship, both to complete my translations of the selected poetry of Brazilian author Hilda Hilst. This winter, I published a few of these translations in A Public Space. In addition to my work on Hilst, I've started translating a new novel, Crooked Plow by Itamar Vieria Junior, and I've been commissioned—by a skincare company, oddly enough—to translate some short stories by the nineteenth-century Brazilian author Machado de Assis.
Eve Romm (YC '18) Although I graduated in 2018, the translation project which accompanied me through most of my time as an undergraduate continues to be my close companion. I began to translate Agrippa d'Aubigné's Hécatombe à Diane (1573) as a sophomore, tinkered with it over summers, and, after many long nights, completed versions of all 100 sonnets, as well as a critical introduction, as a year-long senior thesis in Comparative Literature, which won the Theron Rockwell Field Prize for a senior essay in the humanities among other accolades. I spent the year following my graduation living and working at Zen Mountain Monastery in Mt. Tremper, where my job as the monastery cook, exciting and challenging as it was, rarely left me with enough time or energy to open my battered copy of d'Aubigne. Upon re-entering the outside world in August, I felt drawn to revisit the Hécatombe. I have been rereading and revising since then, finding new nuance, humor, variety and depth in poems which I had previously rushed past. Due in large part to the unfolding pleasure of this extended engagement with the Hécatombe, I plan to begin graduate study in comparative literature and Renaissance studies in the coming fall.
Ryan Hintzman (YC' 17, GS '25) is a PhD student in Comparative Literature at Yale. After completing his BA in Literature, he spent a year in Taiwan studying Chinese while moonlighting as a freelance translator. He returned to Yale in 2018, where he works on lyric poetry, premodern East Asian court poetry, and the multilingual terrain of Heian-period literary culture. He translates poetry from Japanese and Chinese; his current translation project focuses on eccentric Japanese poets of the tenth century.
Alice Yang (YC '19) It's hard to believe that almost a year has passed since I finished my senior thesis, an annotated translation of twentieth-century French writer Julien Gracq's collection of prose poetry Abounding Freedom, for which I won Yale's Theron Rockwell Field Prize and the Comparative Literature Department's Alvin B. Kernan Prize. I´m now well into my year teaching English as a language assistant at a high school and middle school in rural France. While my main activities consist of teaching, lesson planning, engaging in staffroom banter, and traveling during weekends and the luxuriously long school vacations, I've also found ample time to read poetry and novels in French and English. As for translation projects, I've been working on some poems by Marceline Desbordes-Valmore, a prominent nineteenth-century woman writer. I also hope to return to my thesis with fresh eyes and ears—to recommence the editing process after taking a much-needed step back from the project.
Margaret Sage Grabar (YC '19) Margaret (Migs) is an editorial assistant at Music & Literature, where she often gets to give thorough, perfectionist edits on new translations, including a forthcoming excerpt from Jan Wilm's self-translated novel Winterjahrbuch (English title TBD). She also just started teaching kindergarten and elementary-aged children at an immersion school in Brooklyn, where she oscillates between French and English according to how enthusiastic or tired the kiddos are.
Agata Sorotokin (YC '19) is pursuing a master's degree in piano performance in the studios of Gilbert Kalish and Christina Dahl at SUNY Stony Brook, having received the 2019 PD Soros Fellowship for New Americans to support her graduate studies. Last year, Agata translated twentieth-century Russian poetry by Osip Mandelstam and Olga Sedakova, responding to the texts' vocality in musical form through a song cycle she composed. Now, she is bringing her experiences as a literary translator into the practice room, launching her musical explorations off of a principal pillar of translation: the idea of an onward motion that carries a transformative force.